An Interview with Dr. Andy Howard
Dr. Andy Howard has owned and operated LaFollette Eye Clinic with his wife, Dr. Elizabeth Howard, for 20 years. Named for their rural hometown, LaFollette, TN, the practice is comprised of 30 team members. They completed construction on their new location in October 2014 and their second Strategic Review (SR) with Cleinman Performance Partners.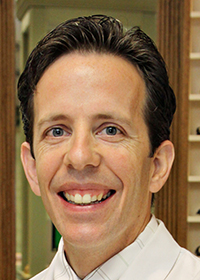 If you've ever had occasion to hear Dr. Howard describe his approach to management you quickly realize he is deeply committed to his role as the leader of his practice. Director of Client Solutions Amanda VanVoris describes his approach like this: "This thing that sets Andy apart is his absolute commitment to the leadership role. He understands what it means to the CEO."
We caught up with Dr. Howard to ask him about engaging in two different SRs and to describe the difference from 2005 to 2014.
Network: Tell us about your first Strategic Review (SR) experience.
Dr. Howard: Actually, Liz and I had our first SR before joining the Network. We attended a Business of Eyecare Forum in 2005. I was searching for help with practice management, but coming up short with some of the other options out there. When I met Al I realized he had something to offer that the other consultants didn't.
Once I engaged with the SR, I learned there was a Network and so, of course, I joined. The SR itself was born out of my realization that my medical education didn't prepare me at all sufficiently to be a business owner. At some point everyone involved in CPN is going to get to the realization of: "Hey, I need help." That process was very interesting and helpful, and the point is – it worked.
Network: You chose to engage in a second SR three years ago?
Dr. Howard: Yes, I did. It seems counter-intuitive, like if it worked I wouldn't need a second one. But, I reviewed the first one several years later, and I realized that a great deal that was laid out had been accomplished. After that amount of time our business looked entirely different. The times were different and the people were different. I thought of what I often hear at Cleinman, that what got you where you are is not what is going to get you where you want to go next.
Network: Can you describe how they were different, or were they?
Dr. Howard: The second one was completely refreshing. It was so much different than the first. Not just process. But, the result was totally different. That being said, in both instances there is so much in the SR that an individual business can't put individual attention on.
Network: What examples come to mind?
Dr. Howard: The SR involves a lot of soul-searching, and I would be willing to bet most owners don't do that. Things like personal and life planning and deciding what you want to get out of your practice. Another example is the thorough exam of the practice's eyewear business. Optometrists have a big opportunity there because that's one thing that's easy to neglect, as it is often non-technical. I also appreciated the strategic and planning piece with my entire team, including our discussion about the strategic review and how it would be implemented by each position. The monthly coaching calls are invaluable to put out fires when necessary, but more importantly to get back to the SR or review the numbers.
Network: In what ways did coaching help?
Dr. Howard: This comes to mind first, although there are many examples. I did not understand how a large practice like mine could survive and thrive in a rural location. Amanda pointed out that if I was in an urban environment, I'd have four locations. Rural people are used to driving 30 to 40 minutes to see their doctor.
Much earlier, Al had asked me to calculate my market share using a formula he provided, and I realized we were about 36%. I understood we had a whole lot of room to grow. We were not close to maximizing our capacity. The revelation sometimes has nothing to do with numbers and sometimes the numbers are revelatory themselves. This process is always about learning something new.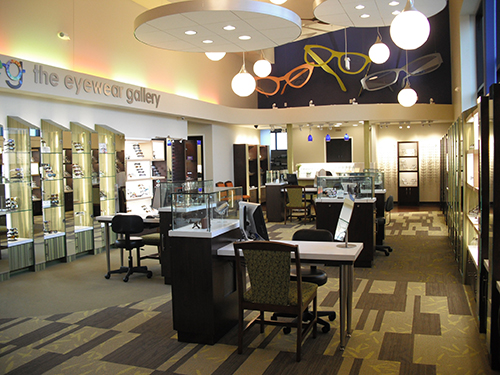 Network: And then making it happen.
Dr. Howard: Absolutely. I remember I won the Highest Growth in Collections at our meeting in 2009. My colleagues would asked, "How'd you do it?" It was two things, really. One came out of the first SR – I had to take time to work on the business and not in the business. A lot of times ODs want a magic bullet. They'll say, what's the one thing – but that's not it. I had to work on my business overtime. The second thing is to not only learn from the process but also to apply what you've learned. You have to take action.
Network: Implementation can be a real challenge for staff.
Dr. Howard: Yes, it can. This past summer we implemented Lencioni's "The Advantage," a book that Al Cleinman introduced to the membership. Our team has daily check-ins, bi-weekly topical meetings, weekly thematic goal meetings and team retreats. Communication is everything between leadership and staff.
Network: Was your new location part of the SR?
Dr. Howard: I knew we needed a new facility, and we had started that process well before the second SR. We had the property, and we had the key people in place. I remember thinking when I signed up for the second SR that it was a golden opportunity to leave behind what didn't work in the old space and take with us new systems and strategies. That was my focus. We just opened our doors on October 9, and you've got to see it!
Network: What really lights you up?
Dr. Howard: I really enjoy the entrepreneurial aspect of running a large practice in a rural location, of developing people and helping them flourish in their own way. I love being the CEO. I've gone back and forth on seeing patients as the practice has required.
Network: What's in the future for you?
Dr. Howard: We have a great platform here from which I have some philanthropic aspirations. I want to use this as an opportunity to give back to the community and the world-at-large. We've overcome some big hurdles, we made it, and the dust is settling. There has been lots of inward-focus. 2015 is going to allow us to look at the horizon.