For Immediate Release
Contact: At Cleinman Performance Partners, contact Kathleen Avery at [email protected]. At HOYA Vision Care, contact Heather Padgett at [email protected].
Cleinman Performance Partners and HOYA Vision Care welcome world-renowned speaker, musician and entertainer Tom Sullivan to the free Business of Eyecare Forum this year.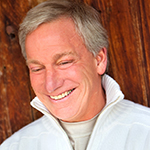 Sullivan has spoken before more than 3,000 corporations worldwide with the message that "if extraordinary people can do impossible things, isn't it reasonable to assume ordinary people can do extraordinary things?" He says the Business of Eyecare Forum exemplifies his formula for excellence: "Pride: People: Purpose: and Passion."
Alan Cleinman, Cleinman Performance Partners CEO and President, sees Sullivan as a powerful new part of the event. "Tom Sullivan is an amazing addition to the Business of Eyecare Forum," Cleinman says. "He spoke at our Network meetings last year in Chicago and really inspired our members to rethink the way they see themselves and their practices."
In addition to Sullivan, the free one-day event features dynamic, thought-provoking presentations by industry experts all focused on you and your staff. Experience a Brand New Day by signing up at www.cleinman.com/bef. Stops at cities nationwide begin June 9 in Houston, Texas, at the Sheraton Houston Brookhollow Hotel and include:
Aug. 12 in Nashua, NH, at the Crowne Plaza Nashua;
Sept. 29 in Tampa, FL, at the Holiday Inn Tampa Westshore Airport;
Oct. 20 in Raleigh, NC, at the DoubleTree Raleigh Brownstone-University;
Oct. 28 in Columbus, Ohio, at the Sheraton Columbus Hotel at Capitol Square; and
Nov. 10 in La Jolla, CA, at the San Diego Marriott La Jolla Hotel.
Register for the free Business of Eyecare Forum at www.cleinman.com/bef.
About Cleinman Performance Partners, Inc.
Founded in 1989, Cleinman Performance Partners, Inc. provides business solutions to independent optometry practices and the select vendors who serve them. Our mission is to help our clients recognize and realize all of their possibilities. In 2000, the company launched its core client development program, Cleinman Performance Network, a business development membership group for North America's leading independent optometry practices.
For more information on Cleinman Performance Partners, visit www.cleinman.com.
About HOYA Vision Care
HOYA Vision Care makes the most advanced eyeglass lenses on Earth. They combine specialized processes in optical engineering with high-tech knowledge of advanced materials to bend and manipulate light more precisely than ever before possible. HOYA believes the science of optics can benefit mankind in new ways, and they endeavor to discover them all. HOYA is redefining every aspect of vision corrections.
For more information on HOYA Vision Care, visit www.hoyavision.com.
###