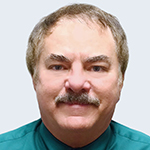 Blending the best in medical optometry education and the power of wisdom sharing, the Banzai Consortium joined Cleinman Performance Network in Dallas for a unique weekend experience. While the Banzai National Meeting and the Network meeting operated separately as independent groups, all participants shared a weekend full of education, entertainment and exhibits.
Banzai Consortium founder Terry Bonds praised Cleinman Performance Partners for "stepping up in phenomenal ways. With a strong back-organization that Banzai lacked in the past, they have been leading the charge in marketing, registration, on-site support, etc. The combined effort adds value by offering opportunities to mingle with Network members throughout the weekend."
The curriculum featured "Success Strategies: Medical Eye Care Pearls" by Banzai founder Terry Bonds on coding and billing of eye diseases; "AMD Possibilities: Evolution of Eye Health Production" by Michael Tolentino on the evolution of ocular nutrition; "Warning Signs: Using Technology to Identify Patients at Risk" by Dorothy Hitchmoth on the critical role optometrists play in their patients' overall health; and "Dysfunction Detection: Advances in Electrophysiology of Vision" by Alberto Gonzalez Garcia on Visually Evoked Potential (VEP) and Pattern Electroretinogram (PERG).
The meeting received high marks, with a majority 100% of attendees rating the weekend very good to excellent.
One Banzai Consortium participant applauds the re-emergence of the group: "Thank you to Cleinman for helping Banzai live!"
Cleinman Performance Partners "brings a new dimension to the Banzai experience," another participant said. "I look forward to the next meeting. The meeting was well planned and very efficient."