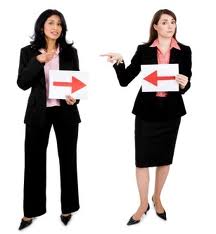 In early September, Cleinman Performance Partners hosted a weekend event for those members of Cleinman Performance Network who were celebrating their ten year anniversary.  Some 30 individuals were treated to an immersion experience in our backyard, "America's Village,"  Cooperstown, NY.   The event included VIP tours of the Baseball Hall of Fame; the New York State Historical Museum; The Farmer's Museum; Brewery Ommegang and, of course, our world headquarters in Oneonta.  There were golf outings, beer and wine tastings, wonderful lunches and dinners; including lunch cooked by  members, the result of a cooking class led by the executive chef of the Otesaga Hotel, one of America's most outstanding historical inns, which is nestled on the shores of James Fenimore Cooper's "Glimmerglass."  There was lots of camaraderie and laughter.  Many new friendships were forged.  All attendees reported a memorable experience.
As with most everything that I encounter in business and life, there's a leadership lesson from this experience.
The logistics of putting on first-class events are always significant.  There are thousands of details to be planned and managed.  There are vendors to deal with and a myriad of logistical challenges.  And things can go wrong.  In this particular case, planning commenced approximately five months prior to the event with a relatively simple directive by me to my management team; "I want us to host an event for our ten year members."
With that directive, I largely stood back and watched our team organize and execute.    There were experiences to identify; vendors to contract; and monies to be managed.  There were communication materials to be developed; gifts to be secured; transportation to be arranged.  And through it all, I mostly stood back and watched my team do their work. People from different departments were brought together to work on individual aspects of the program.  Most everyone in the company contributed to the process.  The project itself became a significant team-building experience.
Holding an event at a hotel in a distant city is our stock in trade; we host dozens of these meetings annually for which we rely upon hotel staff to execute our plans in a controlled environment.  Pulling together a multi-day fun-filled experience in our backyard is something else, indeed.  We knew that our firm would be under a microscope; that our challenge was to provide a memorable experience for a diverse group of individuals with diverse interests from diverse purveyors. What was so very gratifying for me was to watch talent rise to the surface; to experience my team having fun organizing something that was truly theirs. They were accountable to themselves, their fellow team members; our guests and our sponsor.  They truly owned the outcome.  And they came through with amazing results.
The next time you want to get something done; give it to your team to execute and get out of their way.  Communicate your desired vision.  But allow them to invest their own creativity.  Let them design the details.  Let them manage the process.  And let them enjoy the outcome.
The experience has reminded me of one of my personal philosophies; written some 30 years ago:
"Hire good people.  Get out of their way.  Let their success to be yours"