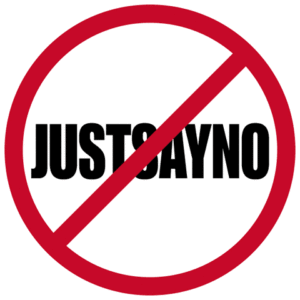 In a recent announcement, MetLife has said it is moving forward with a new vision plan product.  As you read this, note that their PR release talks about the value of vision plans to employers and employees; but what's missing is the value of such plans to the providers without whom the plan cannot exist.  Let me repeat this message…without providers, vision plans cannot exist.  AHC
NEW YORK—MetLife this week announced its new MetLife Vision PPO product as a complement to its other workplace products. The offering is available to employers in all 50 States with 10 or more eligible employees, subject to regulatory approval in certain states.
Metropolitan Life Insurance Company (MetLife) is a subsidiary of MetLife, Inc., a leading global provider of insurance, annuities and employee benefit programs, serving 90 million customers in over 50 countries.
"Adding a vision benefit designed from the latest research and industry innovations is a win-win for employers and their employees. Vision coverage can help employers leverage their benefits programs to manage health care costs and increase employee satisfaction to help attract and retain a productive workforce," said Michael Schwartz, vice president, MetLife Dental and Vision Products.
"Vision benefits that offer employees real savings as well as choice and convenience for receiving services, can help them obtain the care they need now and prevent costlier issues later through early detection." He added, "With today's market environment—growth in the voluntary benefits market as well as a focus on overall health—we believe there are significant opportunities for growth in vision as well as MetLife's other non-medical employee benefits."
Schwartz told VMail, "The network is a critical component to providing customers with the choice and convenience they value in a vision plan—access to all types of providers is second only to savings as the most important feature (according to Jobson Optical Research). We're focused on ensuring that members have the choice and convenience of a high quality, extensive network of ophthalmologists, optometrists and opticians working out of full-service private practice and retail chain locations."
Schwartz added, "Vision is a valued employee benefit—84 percent of employees state that this benefit is important to them—and employees who own this benefit are nearly twice as likely to be satisfied with their benefits program (according to MetLife's Annual Employee Benefits Trends study). So in following our approach for dental plans, we've leveraged research and market trend information to help guide our approach to our vision plan designs. We believe the MetLife Vision plans are competitive providing the value our customers expect from MetLife."
MetLife said its vision plan offers flexibility for employers to select from a wide range of plan designs to best fit their needs—including choice of service frequency, exam copay, materials copay and frame/contact lens allowance, industry-leading standard features as well as employee decision support tools and wellness programs and ease of administration, with integrated, simplified implementation, billing and customer service, by adding a vision plan alongside another new or existing MetLife benefit plan.