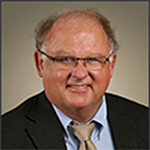 We have found that handoffs are critical to sales in the dispensary. Getting realistic feedback from your dispensary staff about how well you handoff patients empowers them to be successful in their encounter with the patient. Prescribing eyewear rather than recommending it is so much more effective. I know we all do not want to appear pushy or mercantile, but time after time, my staff tells me that when I do a good handoff, it is worth so much more in terms of dollars spent in the dispensary. We set up a scale of 1 to 5, with 5 being an awesome, powerful prescription of glasses, with sunglasses and a computer rx, and 1 being a wimpy, "I am recommending that Mrs Jones get glasses.
---
Steps:
No financial investment. That is the great thing.
Investment:
Nothing financial, just a change of mindset.
Benefit: